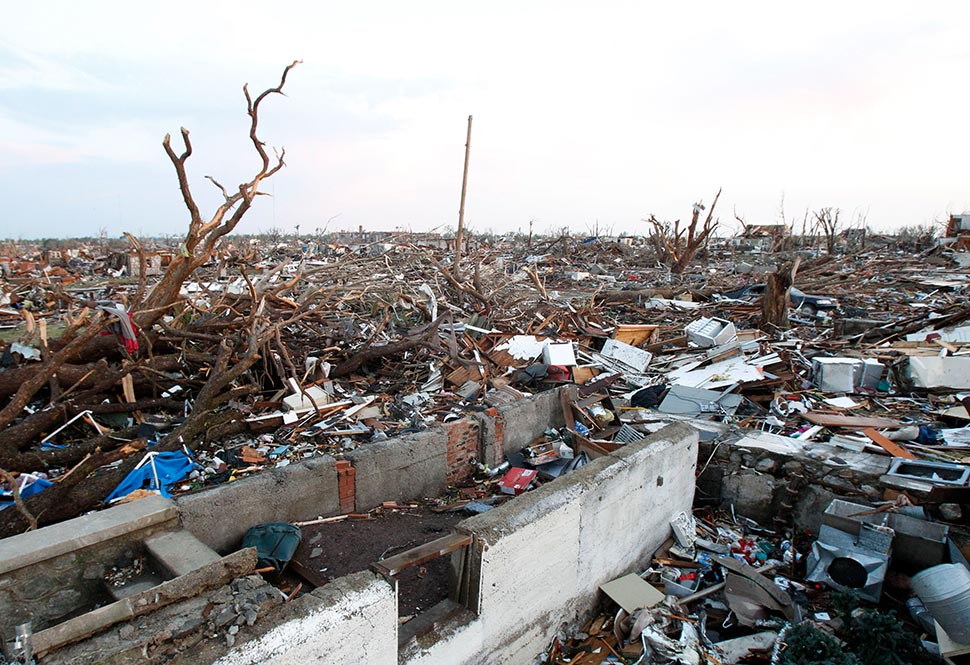 At least 116 people have died in Joplin, Missouri, and the toll is expected to climb. One of the deadliest tornadoes in state history roared through the small Midwestern city on Sunday, leaving a half mile-wide scar and unbelievable destruction.
Touching down at about 5:35 p.m. yesterday, the tornado cut eastward through the city, across an interstate highway, and disappeared into the country. Reported to be a mile wide, the funnel destroyed thirty percent of the city, knocking out wired and cellular communications and forcing authorities to evacuate one of the town's two hospitals. The national guard has been deployed to the city.
Reuters' Mike Stone took these photos in the early hours after the disaster.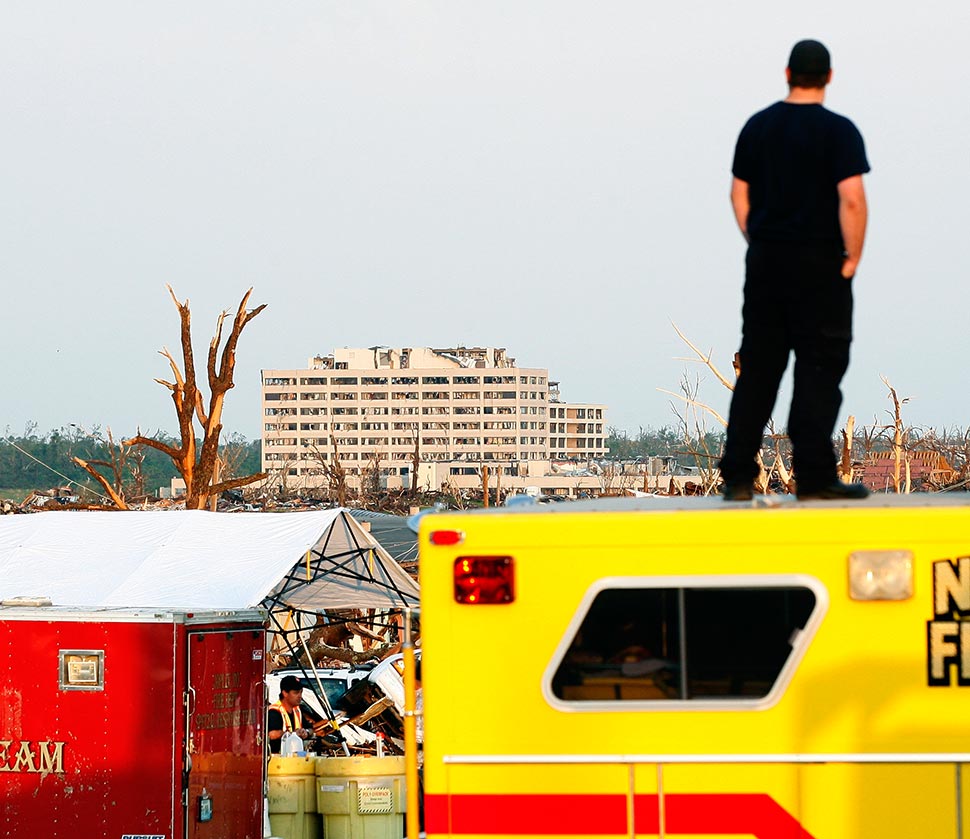 A member of the Neodesha fire department looks toward the St. John's Regional Medical Center a day after a tornado hit Joplin, Missouri May 23, 2011. The tornado blew the roof off St. John's where about 180 patients cowered and were eventually evacuated.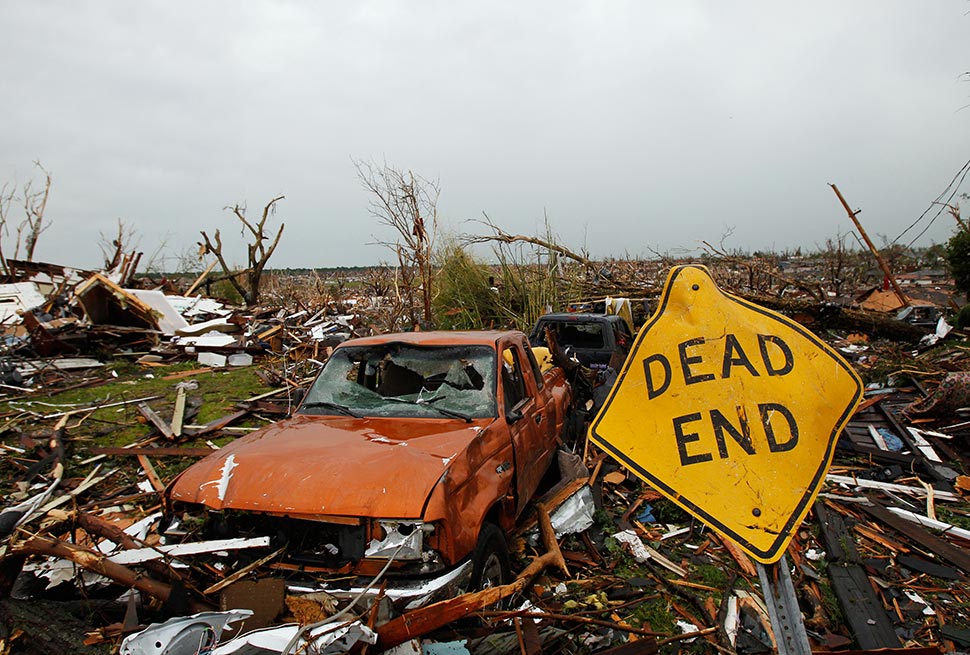 A sign lays among the ruins.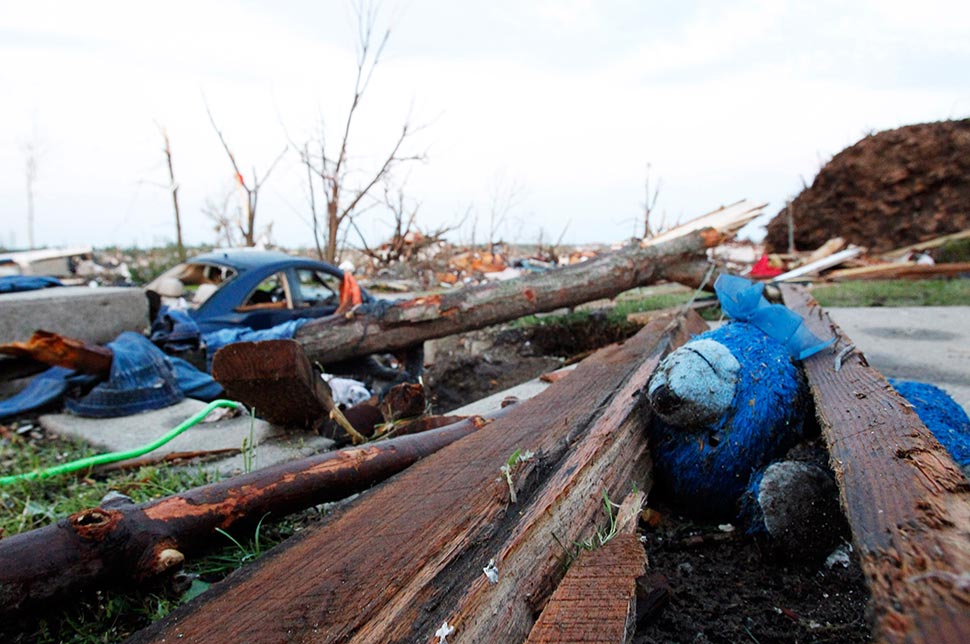 A stuffed animal is seen among the personal items scattered in the debris.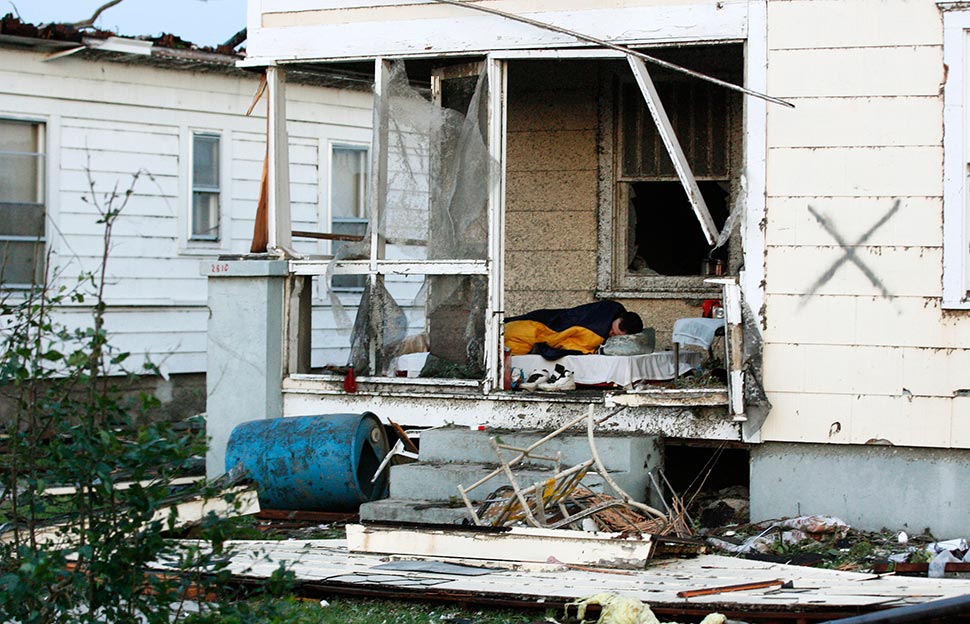 Ted Grabenauer sleeps on his front porch the morning after a tornado ripped off the roof of his home when it hit Joplin.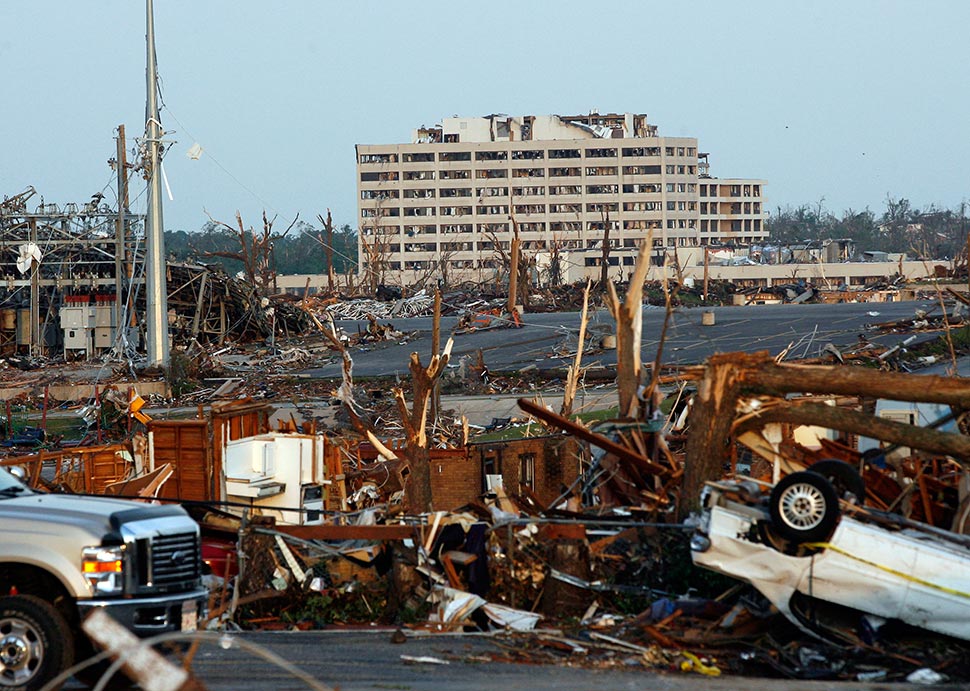 A view of the destruction after a tornado blew the roof off the St. John's Regional Medical Center.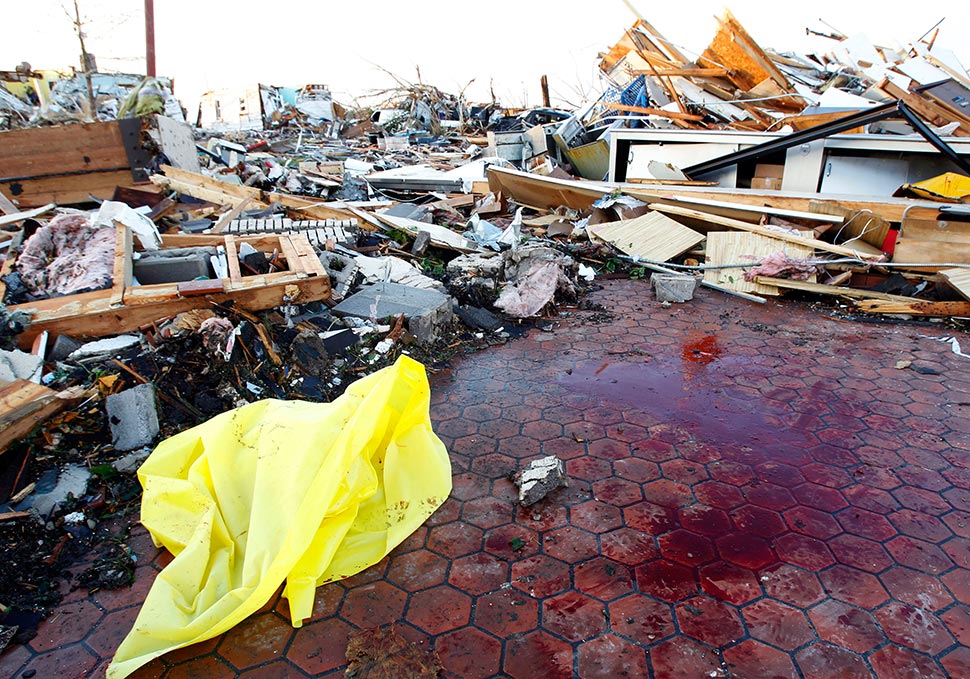 A pool of blood is seen on the floor of a business establishment which was wiped out by the storm.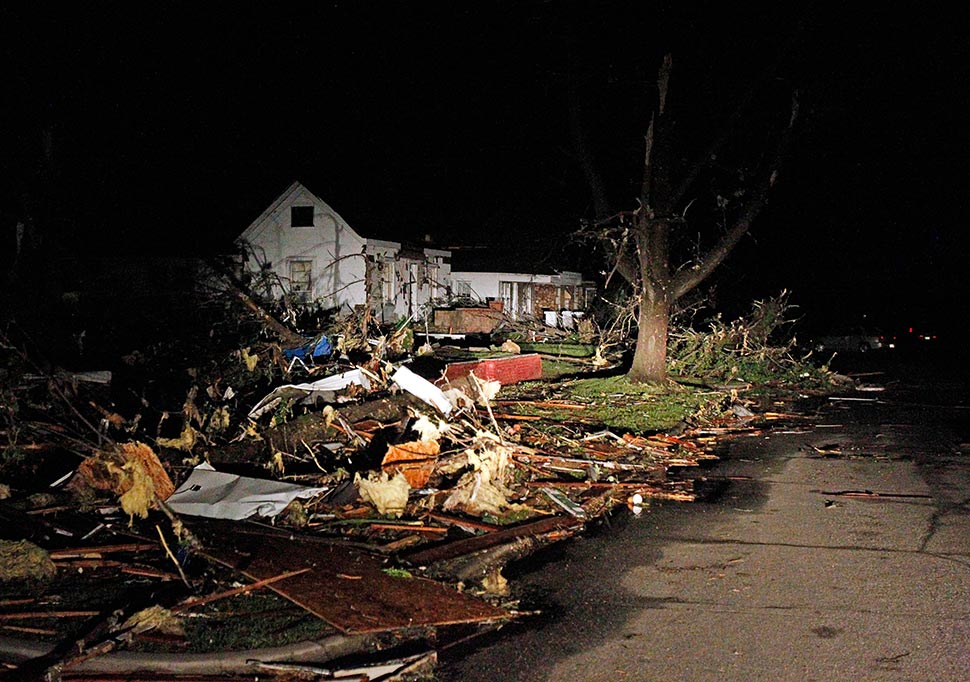 Scattered debris surrounds a damaged home.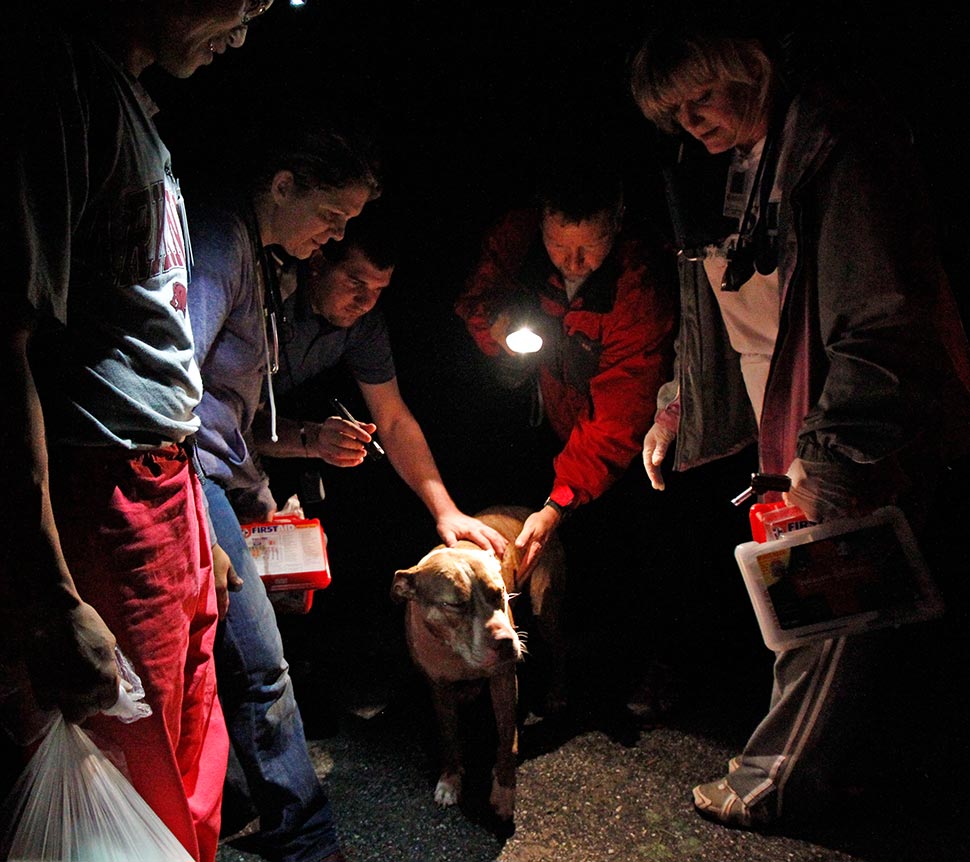 Sheila Donham (R) and volunteers tend to an injured dog as they comb a neighborhood hard hit by the tornado.


Sent from James' iPhone